Land-Home Packages

100% of what our company does is the land and home package. From our exclusive lots to yours, our land-home package is unbeliveable. Giving the customer the most for their dollar to unbeatable service anywhere. Our average turn around from start to finish is 30 to 45 days. A real turn-key job! All you do is move in! We provide house, land, all improvements, all permits, and all financing. All you provide is yourself. Owning your own land and home could never be easier!
Locations Available
Paradise Homes is your top dealer for your land location. The customer tells us the area they want to live and we do everything to get them there. We have numerous property sites available throughout many counties in North Carolina. Our company has 1 acre and all the way up to 10 acres to choose from. From beautiful subdivisions to exclusive private lots we have everything you are looking for. Call today to find out what we have for you.
Financing
Several banks have teamed up with Paradise Homes for our customers to provide programs for you and your family to provide the home you have been looking for.
Examples: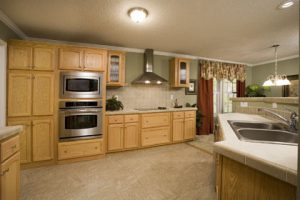 No money down programs, 1/2 percent down for lower credit scores, No mortgage insurance programs, Money in your paycheck to help offset payments, and also we can provide a lower rate for you if the rate is to high up front to help get on your feet while purchasing your home.
Financing could never be easier. With rates as low as they are now, Now would be the time to purchase a home. Paradise Homes offers U.S.D.A., Conventional, FHA, VA, land & lieu, and home-only financing through nationally recognized mortgage lenders. All closing cost are financed into to your loan so there are no out of pocket fees to you at closing. To get your low rate quote, call today!
Service
All homes are built by humans so no home is ever perfect. That's why customer care is our top priority! We are always the top company in service with all our customers. All homes are throughly inspected before the customer ever moves in. All major service problems will be handled the same day and anything cosmetic will be written up, and a service technician will be in contact to be sure someone is around, that way if there is anything else, they will handle it while they are there. Any service will be handled by qualified technicians for any service needed. Any questions on service feel free to ask.
Homes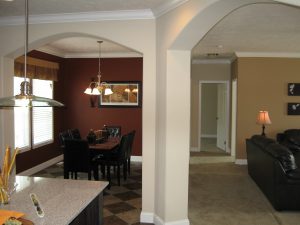 Paradise Homes is your #1 dealer, from homes already set-up, homes to see at our sales center, or customize your home for all your housing needs. Just some of our standard features in our homes: * All Modular Construction Requirements * Total Electric * Thermopayne Windows * 2×6 Floor Joist 16′ O.C. * 2×4 Exterior Walls 16′ O.C. * 2×4 Marriage Walls 16′ O.C. * 200 Amp Service * 8′ Sidewalls * Water Cutoffs * R-31, R-15, R-22 Insulation * Tile Foyer Entry * Mini Blind T/O * Vaulted Residential Sprayed Ceilings * 25oz Carpet * Deluxe Carpet Pad * Lined Kitchen Cabinets/Cabinet Shelves * Wood Edging & Backsplash in Kitchen and Baths * Flat Panel MDF Cabinet Doors * 1 1/4′ Flat Door Molding * 3 5/8′ Crown Molding T/O * Shower Rod and Curtain * 16′ O.C. Rafters w/48′ King Post * White Embossed Interior Doors * Metal Door Knobs * Deep Well White Acrylic Sink * 11′ Clear Hallophane Lights * One Piece Fiberglass Hall Tub & Shower Stall * Porch Light at Exterior Doors * 50 Gallon Water Heater * 14′ Raised Panel Shutters on Front * Tulip Lights over Vanities in Baths * Towel Bar and Tissue Holders * Recessed Frames * 2 exterior GFI Receptacles on Front and Rear * Std. Modular Plumbing and Wiring * Separate GFI Circuits at Kitchen and Baths * OSB Backing and Floor Decking * Porcelain Sinks w/Overflows in Baths * Smoke Detectors in Hallways and Bedrooms * 1/2′ Vinyl Gypsum T/O * Toe-Kick Registers in Kitchen and Baths * Perimeter Heat Ducts AVAILABLE POPULAR OPTIONS * 5/12 Hinged Roof * 7/12 Hinged Roof *9/12 Hinged Roof *12/12 Hinged Roof *45oz Carpet * 9 Foot Sidewalls * 42′ Cabinet Doors * Transom Windows * Painted Finished Sheetrock T/O * Gable Corners * Atrium Exterior Doors * Palladium Windows * 2′ Faux Wood Mini-Blinds * Ceramic Tile T/O * Fireplaces * Digital Home Theatres * Laminate Flooring * *Ceramic Flooring* *Front Porches* *Rear Decks* and many more!!! Feel free to visit Atlantic Homes of North Carolina for more information on the homes we carry -www.atlantichomesnc.com. Along with Commodore Homes we carry at www.commodorehomes.com and Clayton Homes at www.claytonoxfordhbf.com